---
Writers Comments & Profiles
---
(Click 'red' highlight for more information & personal webpages)


"The Faverett Group's quality production of my music was outstanding. The musicians were excellent and the final product is a true testament to their professional expertise and experience in the music business!"


Michael Gdovin-songwriter "Gone Fishin'"; "Loves Eyes" & others.
---




---
&nbspGreg Barnhill 's Grammy-nominated song, "Walkaway Joe," was recorded by Trisha Yearwood and Don Henley in 1993. Since then, Greg's songs have been embraced by many other famed Nashville recording artists including Tim McGraw, Amy Grant, Vince Gill, Lonestar, Martina McBride, Bryan White, Etta James, Ty Herndon, John Berry, Shereé Austin, Pam Tillis and Lee Ann Womack. He has shared the stage with the likes of Kim Carnes, Michael McDonald and The Neville Brothers. Greg's voice has been heard on many movie soundtracks and TV shows including "Today Show," "The View," "Baywatch," "Growing Pains," "Murphy Brown," "Touched by an Angel," and "Murder She Wrote."
---
&nbspChris Gantry has written more than 1,000 songs – some of them as collaborations with Nashville's best – Kris Kristofferson, Mel Tillis, Shel Silverstein, and Eddie Rabbit. His songs were recorded by various artist; Roy Clark, Johnny Cash, Sonny Curtis, Robert Goulet, Wayne Newton, Johnny Lee, Reba McEntire, Billy Walker, Gary Pucket, and Rhett Akins, including "Dreams of the Everyday Housewife", by Glen Campbell. "Dreams of the Everyday Housewife" won three M.M.I. awards plus the Millionaire's Award for over two million performances. It also won the Nashville's Songwriter Award in 1968.Chris recorded five albums for Monument and ABC Dot Records.

How many people can do it "all"? One, two, maybe three people?
Yeah...three people...Mozart, Elvis & Dan!!...:-)....

&nbspChris Gantry
---





---
Faverett Music Group have published two songs that I wrote. "The Prettiest Thing I Ever saw" and "I Knew You'd Catch a Good One". I was expecting them to be good but they were much more than that. They were fantastic. I will do more business with them. The finished product says it all.


Freddie G. Porter-Songwriter-"Prettiest thing I ever saw" & others.
---
&nbspBecky Hobbs has written tunes for George Jones, Loretta Lynn, Emmylou Harris, Glen Campbell, John Anderson, Janie Fricke, Lacy J Dalton, Moe Bandy, Shelly West, Hellen Reddy, Shirley Bassey, Jane Oliver, Ken Mellons & "Angels among us" for Alabama.
---
"Dan Schafer has the unique qualities of being both an accomplished musician, and an insightful producer. A rare combination that is so extremely important to the serious songwriter. While mainting the essence of my songs, his arrangements added depth, color and texture. I am very grateful for the artistic dimensions he has contributed to my music."
Dave Hanna-Songwriter-"I'm still Here" & others.

---


---
&nbspJim Collins wrote & co-wrote songs for Tracy Byrd, Chad Brock, "She thinks my tractors sexy" with Paul Overstreet for Kenny Chesney; "Love workin' on you" for John Michael Montgomery, Keith Urban, Tim McGraw, Trick Pony and many others.
---
I've been working with Dan for many years. I give him what I call the three "G's". Great guy! Great musician! Great vocalist! I'm proud to have him as my friend.
Willie Rainsford-songwriter "The Same Old Story"-pianist on 16 'Alabama' #1 hit singles.
---
"DAN SCHAFER OF FAVERETT MUSIC REALLY UNDERSTANDS MY DESIRE AS A WRITER TO MAINTAIN THE INTEGRITY OF MY SONGS. ALL VERSIONS OF 'FOREVERMORE' WERE WELL PRODUCED. THE VOCALS ARE OUTSTANDING."
Pat Lakatta-songwriter
---
---
&nbspRory Bourke has recieved countless awards for songs like "The Most beautiful Girl in the World" for Charlie Rich; "A little Good News" for Anne Murray and other artists including George Strait, Deborah Allen, Phil Vassar & Jennifer Warnes.

"Dan's skills have really 'popped' my songs thru".... &nbspRory Bourke
---
I've had the pleasure of working with Dan for 16 years and he is, by far, one of Nashville's Greatest talents. His people skills shine on production, promotion & performance----
Steve Hill -songwriter-"Testin' the Waters" & instrumental in the careers of Randy Travis, Alan Jackson & Ricky Van Shelton.

---





---
"Wow! My demo of "Through the Years" sounds so great and inspired now that you've gotten ahold of it. The recording was superb... a really fantastic job! Your interpretation, all three arrangements, and vocals were outstanding."
Charles Moster-songwriter-"Through the Years"
---
"Butterfly Kisses" has sold over 3 million CDs worldwide.

&nbspRandy Thomas wrote it with Bob Carlisle and has recieved countless achievements for writing other songs for Sir Cliff Richard, Raybon Brothers, Jeff Carson , Dolly Parton, Hank Williams Jr., Highway 101, Englebert Humperdinck & Lila McCann.
---
Dan arranged, performed on and produced a demo of a tune I co-wrote, "Love 'em If You Got 'em". I couldn't be more pleased. He has that golden "Nashville touch". A real "pro's pro"! I highly recommend him..... Dan, thanks again!
Michael Blaymore-Songwriter

---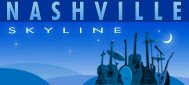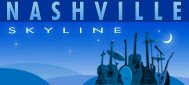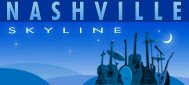 ---
The wonderful work you created in such a timely manner is the greatest. Your talent with music and your vocals are a blessing from God. Your take charge attitude on the decisions was perfect. I could never have found a more talented person to complete this. Thank you and God Bless. Thank you so much,
Lisa Kosnik-Songwriter-"Pit Crew"; "My Angel" & others

---
&nbspRoy Hurd has had songs recorded by; Paul Brandt, on his gold Warner/Reprise Records release, "Calm before The Storm", David Kersh, Curb Records, Tim Ryan, Epic Records, Sonya Isaacs, Lyric Street Records, and Jo Dee Messina has recorded one of Roy's songs, "Nothing I Can Do", on her platinum Curb Records release, "Burn".
---
"For my songs, I could possibly have had a professional demo done locally at less cost, but at risk of pitfalls regarding studio setting, musicians, song arrangements and engineering. Dan Schafer not only handled all these matters with amiable promptness and efficiency, but I was stunned by the prominence of the session players he found. The result was excellent!"
Kenyon Jordan-Songwriter-"Monday Morning Blues";"3.2 done me in";

---
&nbspJimmy Olander wrote "I Lost It" for Kenny Chesney and has had many songs recorded by other artists including Diamond Rio who he plays lead guitar for and is a 'founding' member.

---
"Dan did it again. He did a superb job, arranging, performing on and producing a demo of a sentimental ballad I co-wrote, "She Had To Leave". Dan, you definitely have that golden "Nashville" touch!
Many thanks;"
Michael Blaymore-Songwriter

---
or...To get the inside 'dirt' on Dan Schafer
Click

[www.DanSchafer.com]
or Dan Schafer Music Productions
Click


[www.DanSchaferMusic.com]

---